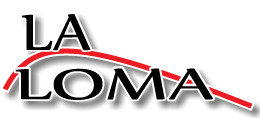 Whether you are considering seamless gutters, traditional gutters or gutter guards, La Loma can help you! We use high quality Mastic products and we can provide the protection your home deserves, in materials that coordinate, match and wear beautifully. It's quality you can see, season after season.
Contact us today to get a brochure and an estimate for your project!
Mastic Performance Metals includes pre-formed gutters, gutter coil for field-formed gutters and all the accessories to handle the rain removal needs of your home. Coordinating and Matching Colors. Durable and Environmentally-Responsible Coating Systems. Quality and Performance.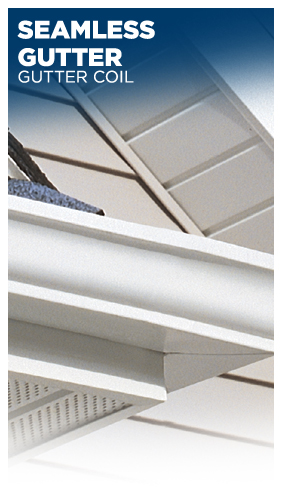 Our Mastic seamless gutters are made from the best quality aluminum coil. They are durable and designed to protect your home against the elements for years.
Available in .027 and .032 inch nominal thickness and finished on one or both sides, Available in white or a variety of colors to complement Mastic siding and accessories and feature a full line of accessories to create an effective rain removal system.

Gutter Coil
Mastic aluminum gutter coil has long been trusted by gutter specialists across the country to form quality seamless gutters that perform and last, through the harshest conditions.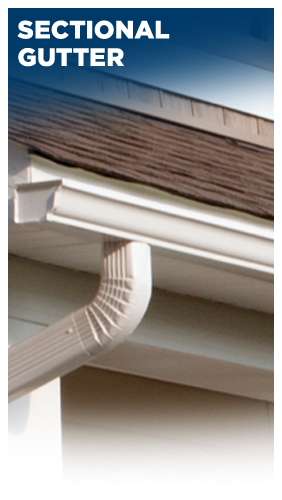 Sectional Gutter
Mastic sectional gutters feature a patented free-floating hanging system that allows the gutter to expand and contract with temperature changes without causing the hangers to loosen.

Choosing a Mastic sectional gutter rain removal system ensures your home has the most rugged system you can buy. Because of the unique and patented free-floating hanger system, and the durable finish and high quality aluminum, the Mastic Sectional Gutter Rain Removal System is backed by a Lifetime Warranty*.
Mastic's sectional gutters and hanging system are the keys to the longest-lasting, unbeatable gutter system you can buy. The front lip of the gutter is lower than the back, allowing water to drain over if the downspout is clogged. On other systems, backed-up water can seep into the house, causing serious damage to soffit and fascia.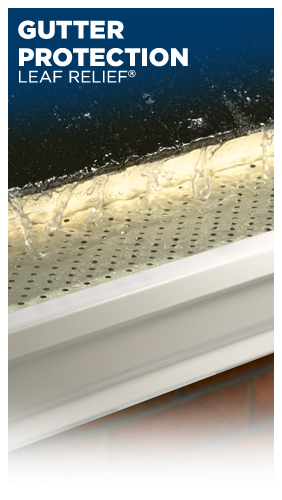 Gutter Protection
Adding gutter protection to existing gutters virtually eliminates gutter cleaning and ensures that your system works as it should, protecting you against leaks and damage that can occur to your home when gutters are clogged.

Leaf Relief
Trusted for almost a decade, Leaf Relief has a patented design that allows water to flow through gutters freely while debris is lifted away with a normal breeze.
Leaf Logic
Leaf Logic allows maximum water flow while keeping leaves and debris out of your gutters.

Leaf Smart
From the size and shape of the holes to the "roll-off" design, Leaf Smart is engineered to allow maximum water flow while preventing debris collecting in your gutters.
Source www.mastic.plygem.com
©2015 La Loma LLC. All rights reserved


CALL US TODAY FOR A
FREE ESTIMATE
402-290-2557